Become an affiliate today earn 20% profit
Why Easy Scrog?
Because we are cannabis growers who created a revolutionary product to help other growers become more efficient, saving time and money! We are performing continually performing R&D to make our products better, more applicable and less expensive for our customers. Easy Scrog is for everyone who is looking for that next thing that helps to grow bigger better buds!
About Easy Scrog
Our Offer To You
We believe in offering the same if not better quality of customer support that other sellers put into their work. We like to keep things simple, so you can order knowing you're getting only the best quality scrogging devices and service in the world.
If you have any questions, our customer service and support team is standing by and can be reached by phone or email any time.
Our Affiliate Program Proudly Offers
A high converting website!
Exclusive products first!
10-20% Commission!
High quality banners and text links!
Deep links!
Ongoing communications!
Affiliate Exclusive Deals!
Dedicated Affiliate Management
We work closely with our affiliates to ensure their success. We're happy to discuss best selling products, marketing strategies, special offers and more with any affiliate looking to succeed with our program. If you have any questions, please contact us directly at Jordan@eightvape.com. We're happy to help and look forward to working with you soon!
ADD YOUR DETAILS
Please fill out the following information to apply for a wholesale account with Easy Scrog.
One of our Easy Scrog team members will review your information and call you if they have any questions. If approved, you will be able to place wholesale orders.
---
"…Chillwave palo santo plaid, mumblecore farm-to-table shoreditch craft beer . Highly recommended…"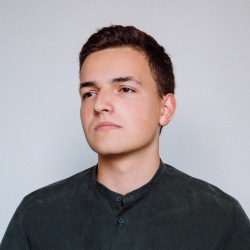 ALBERT JAMES